The Royal Society Summer Science Exhibition is a national, high-profile science event running from July 1st to 7th. The event attracts more than 10,000 visitors from schools and the general public every year. What do we present at the Royal Society Summer Science Exhibition?

Our University and research team have earned a stand at the prestigious Royal Society Summer Science exhibition this July and have been tasked with developing an exciting exhibit for the hot topic of trusted autonomous vehicles. We provide general information on autonomous vehicles' technologies together with three interactive activities:


•     A demo of a 1:8 self-driving car (visitors can control a pedestrian crossing the road)

•     A test of visitor's abilities compared to AI abilities in difficult driving situations

•     An evolving self-driving AI trained by visitors

Our exhibit will occupy a prime spot in the largest hall of the exhibit, the Wellcome Trust Lecture Hall. Due to the expected interest in our topic, the Royal Society has granted us the main stage in addition to our stand to build a scale 1:8 track with autonomous vehicles. Our activities will be featured in a film the Royal Society is producing for six selected exhibits. Additionally, we have also been selected as one of three exhibits to appear in the London Mathematical Society's 'Maths Inside Project' leaflet: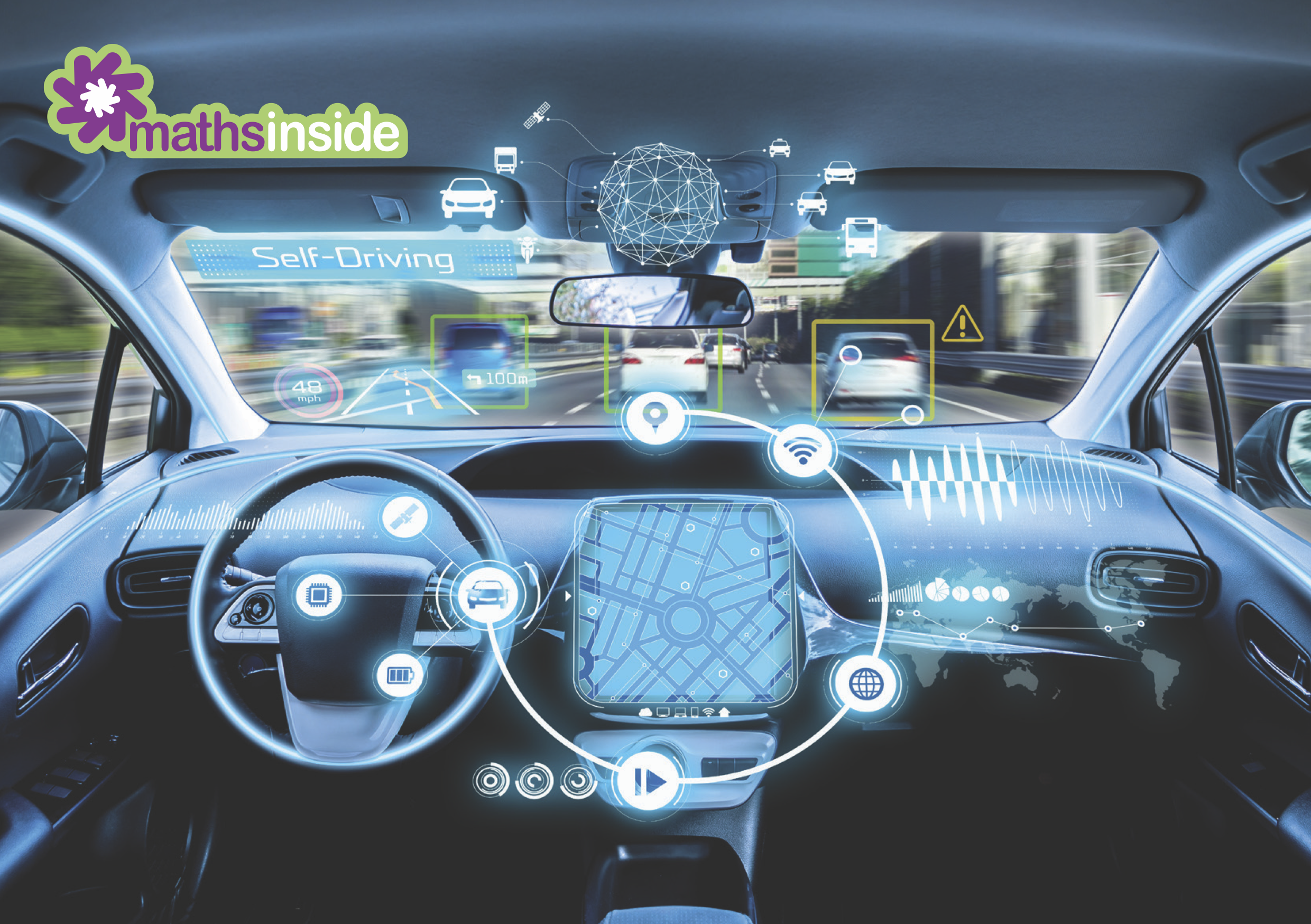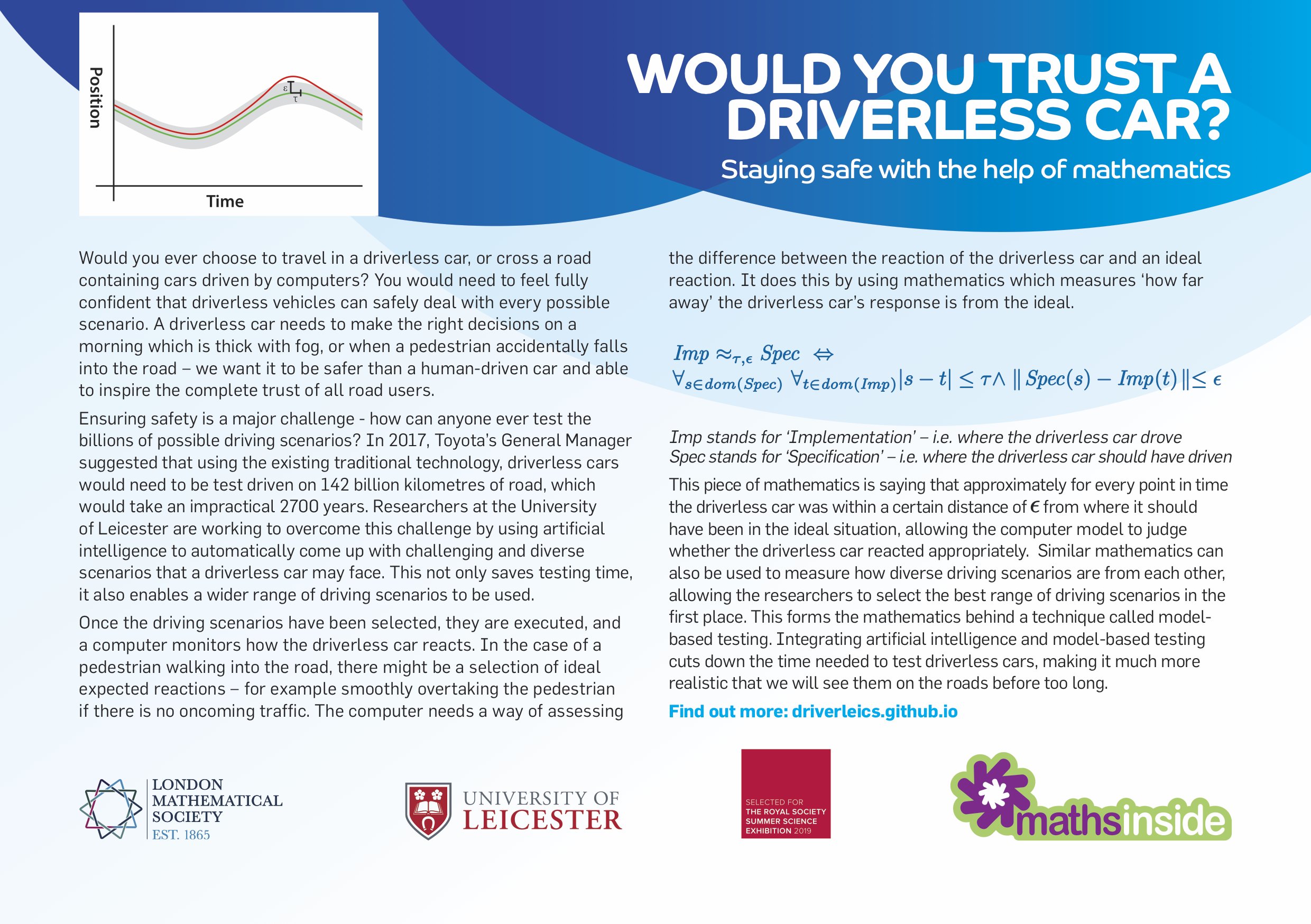 Activities
Assessing Safety
Artificial intelligence provides an automated way of assessing and improving safety for trusted autonomous vehicles.
Basic, Explainable AI Components
The behaviour of autonomous vehicles follows basic, explainable principles.
Building Trust
Building trust is an important challenge in bringing autonomous vehicles to our roads.